Mae Leave Capital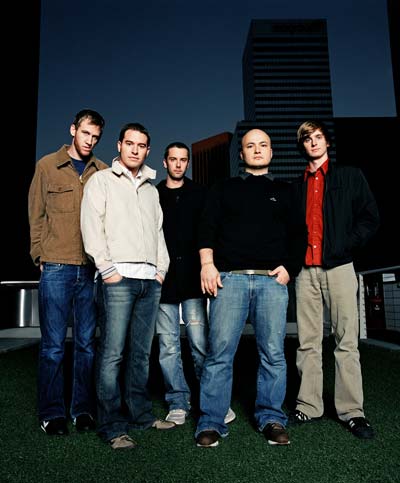 Jacob from Mae has updated his blog and commented on the bands status and future. He said:
"Happy birthday Singularity! What a self fulfilling prophecy... This time last year we were in Time Square celebrating the release of our first (and only) major label record. As all things converged into a single black hole, and EMI was bought up by Terra Firma, we were smashed against a large brick wall and we broke. We lost two long time members. We parted ways with our manager. Ultimately, we parted ways with Capitol. As we rubbed our eyes and looked around, we decided that there was still enough life inside to give this another shot. We picked up the pieces and slowly inched forward.
Now, after the last few months of planning and gearing up for a new season, I am proud to say that we will be making our most meaningful statement yet. We are over half way through with a new batch of songs that are the most musical yet. We have split our time between Drexel University working with amazing student engineers and are returning home to Earthsound with Mark Padgett to finish some tracking and mixing. For those hoping for a return to the sonic pallet of Destination:Beautiful... you will have it. We have come full circle. We have come home. We are as independent as we were when we started. We have six years of experience behind us and a blank canvas laid out before us. We have more ambition than ever before and I am excited to share the ride with you.
We are your band."