ATP! Lists: 11 Ladies Owning The Music Industry In 2014
Whether it's what Miley does with her tongue or what Beyoncé does at all, female artists have become an increasing fixture of news headlines over the last few years and discussion around issues of sexism within the music industry has never been more fervent. Sometimes, the comments and controversy surrounding some of these issues can obscure the fact that there are so many women with impeccable game who are absolutely killing it right now, both inside and outside of the charts. So, from indie powerhouses Tegan and Sara to goth princess Taylor Momsen, here are eleven of ATP's favorite ladies who are dominating the music industry right now.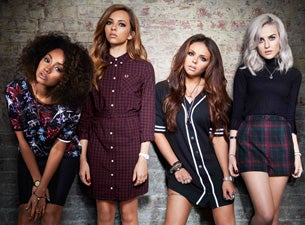 11. Little Mix
Words by: Victoria Patneaude
There haven't been many girl power songs since the end of The Spice Girls and Destiny's Child. Luckily, the British foursome, made up of Perrie Edwards, Jesy Nelson, Leigh-Anne Pinnock and Jade Thirlwall are here to bring back '90s girl group realness.
As the first group to ever win The X Factor UK, Little Mix made a few ripples in the US, debuting at no. 4 on the Billboard Top 200 with their debut album DNA, earning them the title of highest debut chart position by a British girl group. (The former title holders being Spice Girls.) But it's the girls' sophomore release, Salute, that really solidifies their sound and making it cool to tout girl power again while running around flashing peace signs. While it may be easy to draw comparisons between Little Mix and Spice Girls, the music itself has more of a Destiny's Child inspiration with militaristic beats over R&B grooves accompanying lyrics that seek to teach young girls and women alike self-confidence. One needs to look no further than opening track
"Salute"
to understand exactly what the group is out to do.
"Don't need ammunition, on a mission and we'll hit you with the truth. Divas, queens, we don't need no man,"
the foursome sings, immediately making the title track an instant strong girl anthem.
Currently touring with some other fierce ladies on Demi Lovato's "
Neon Lights"
tour, these Brits are looking to take over the US, and for those of us with a '90s girl group sized hole in our hearts, we welcome them with open arms.
10. Charli XCX
Words by: Jordan Wyman
In between performing sold out clubs across the globe and having dance-offs with Robyn, Charlotte Aitchison (Charli XCX) is managing to kick pop music standards in the face and be modest about it. Because let's face it: Charli XCX is not your average pop singer, nor is she your average artist. Charli XCX is more than just her art; Charli XCX is weird.
She's weird in the greatest way possible. Her latest release True Romance pushed the boundaries of pop/electronic/punk/rap/nu-wave anything, because that is just how she's always been, a weird kid from England moving to the beat of a different drum while wearing the best-colored wig she had (while having the biggest crush on Robert Smith, because who doesn't). She figured out early on that it wasn't about what she had to grind or shake her ass on; it was what she could take from her brain and expand on to make a work of art that people who were as weird as her would give a fuck about.
Even she knows it's a great time for women in music. Mentioning acts like Grimes, Azealia Banks, and Jessie Ware, it's clear that standing up for your art and taking risks takes huge balls, especially as a woman. People expect girls in music to just twerk on cars and sing about their feelings, because people think that's all they're capable of doing. God forbid they try to individualize themselves from the status quo of pop-culture. While they're thinking this, Charli XCX is shooting a lipstick machine gun to a slimey elctro-hip-hop beat and dropping bars with Danny Brown. She isn't crying over lost love over some half-baked EDM drop produced by Cookie.Wil.I.Make.Cutter.Song or smoking blunts on stage because she's trying to "be cool". She's stepping away from the restrictions of genres and gender roles in music and creating a name for herself, and it's a magical one. You'll find Charli XCX in eight-inch platform creepers, black pants, a fluorescent knit sweater, a harsh cat-eye and a mane of beach curls walking all over the catwalk of what America has deemed "sexy" in music.
Charli XCX knows exactly what she wants, and doesn't want anyone to get in her way. From writing her own anthems, working with whom SHE thinks are awesome producers, wearing weird clothes, and just all-around killing it, Charli is setting the standard high for what should be noticed in a female artist today.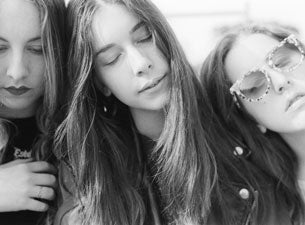 9. Haim
Words by: Victoria Patneaude
The California trio - made up of sisters Alana, Danielle and Este - wowed audiences with their debut album Days Are Gone, reaching top 25 positions on 11 different music charts all over the world and finding themselves featured on 17 top albums of 2013 lists. Needless to say, the sisters brought their musical A game. That isn't, however, all they brought to the music industry's landscape. Yuppee Magazine noted how refreshing it was to see a girl band in which the members actually played their own instruments and wrote their own songs, something that "shouldn't be revolutionary, but in the current climate, it is," and they were 100 percent correct. Of the 15 tracks on the deluxe edition of their album, only six of them include co-writers, which only makes it that much more awesome knowing that all the lyrics they sing are ones inspired by feelings that the three Haims have actually felt. On top of that, those same lyrics give their fans something to sing along to that doesn't consist of the same old lovelorn songs most commonly associated with female acts. With butt-kickin' lines like "I'm not your honey pie" and "If your love isn't strong, don't save me," it's easy to see that these girls are strong independent ladies that don't need a man to fight their battles, and most certainly don't need any to get themselves to the top of charts and into listeners' hearts.
8. Taylor Momsen
Words by: Carolyn Vallejo
When I
interviewed
Taylor Momsen about The Pretty Reckless for
Alter The Press
, the most striking thought she left me with was, "wow, she really doesn't give a shit." But not in a bad way, whatsoever. It was more of the feeling when people confront her about what kind of statement she's making, what it's like to be a girl to lead a rock metal band, what it was like to be on Gossip Girl with Blake Lively Oh My God, she just doesn't care.
"I don't look at music even in a genre way. I don't look at gender or age or race. It just comes down to if you can write a good song, then you write a good song and I'll listen to it."
Whether she means to or not, Momsen embodies the whole point of feminism: that is just doesn't freaking matter what gender you are or identify with. When it comes to women in the music business, what matters is how well you do your job. And Momsen's job is to punch you in the face with some of the cleanest metal released since 2010. With the upcoming release of The Pretty Reckless's newest record Going To Hell, the band is forcing you to face a few things you may not have wanted to about religion, sexuality and what it means to be under the control of others.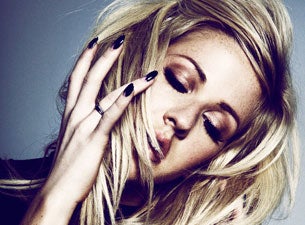 7. Ellie Goulding
Words by: Jordan Wyman
"Hi this is Ellie Goulding congratulating you on your run today,"
said Goulding through my earphones after I finished my 3 mile run. Ellie Goulding is one of the many artist who contributed messages to the Nike Plus app congratulating users on their workouts. Goulding loves her runs just as much as her gummy candies. It all stems from Goulding's continuing journey for healthy mind, body, and spirit.
Ellie Goulding holds nothing back in her lyrics, whether it's whimsical tenderness or complete emotional turmoil. Even as an international celebrity, Goulding revealed in recent press that she still deals with the same anxiety and insecurities that many of her listeners share with her. Yet the best part about Goulding, she just keeping running foreword. Literally, running foreword. People turn to exercise as a way to zone out and feel confident about themselves. Obviously Goulding is killing two birds with one stone. She makes sure she runs or works out every day of her seemingly never-ending tour. Her commitment to this routine has now become a staple to Goulding's image.
So what's so special about some blonde girl running around her tour stops? Well think about it; she comforts millions of people with her experiences, and is constantly improving herself and moving foreword (again, literally) setting an energetic example to those same people. It doesn't look like she has any plans to stop improving herself, and it seems she is taking everyone around her along for the ride and helping a few people out along the way as well.
6. Lauren Mayberry (CHVRCHES)
Words by: Jordan Wyman
Lauren Mayberry is more than just the female front of Scottish electronic outfit CHVRCHES Mayberry has been a journalist as long as she's been an artist, so she's got a strong head on her shoulders. Mayberry has made it clear that if there is one thing that makes her vomit, it's rape culture and misogyny.
The Internet brought many great things to the world, like CHVRCHES. However it's also brought about men's rights activist and middle school educated bros in fedoras to propagate against successful women for countless years. Lauren posted a screen-shot of a Facebook message representing the countless versions of that message they get daily. That picture brought about probably the scummiest quotes Internet Neanderthals have to offer in the comments. It pretty much showed that successful women can't be known for anything other than having boobs and a vagina in some people's eyes.
Lauren Mayberry wasn't having it. All she asked was a simple question: why? Why do women have to "accept" comments of sexual aggression and objectification when they're in the public eye? Why do people think that it's just the "norm"? Why are people still letting it happen? Mayberry asked all these questions for the people reading to answer. She knows it's up to her to stand up for herself especially when there are countless others like her going through the same load of idiocracy she reads on a daily basis who need a voice. Yes people in the music world are constantly up for criticism, but no musician needs to constantly bombarded with people yelling "let me put my dick up your ass" or any variation of such. Think about it, no one ever puts male musicians through stuff like that. People always make male musicians the standard for any band. When a girl is the front of a group people say things like "that band with the hot chick" or "you heard that sexy broad in that new band Churchies?" You never hear things like "wow what a stellar band" or "her vocals bring a lot of variety to the music" because people need something to identify a band with a strong female lead with, and objectifying them by their body parts is apparently the easiest thing to do.
Lauren Mayberry knows this problem will not be solved overnight. However she knows that the more people are aware of it the faster we will slowly see the actions of anyone in fedoras slowly fade away.


5. Grimes
Words by: Carolyn Vallejo
Who said girls have to act "manly" (whatever that means) to be treated like equals? On top of studying ballet for nearly a dozen years, Grimes (Clare Boucher) studied Russian literature (if you ever actually picked up that required Dostoyevsky reading in high school you know how intense that is) and neuroscience. However, her music took precedence over school, and Grimes started flowing some gnarly electronic music through our ears. A bit fantastic, a bit beautiful, Grimes' synth pop can make synth pop actually sound deep. Her 2012 Genesis is now a staple among some of the most respected record collections, and music journalists still haven't figured out exactly how to place her. But who cares? Her lisp is the artistic touch her peers wish they could pull off, and her music videos toy with the role of the female in ways more provocative than most can.
Since her success she's spoken out about how much it pisses her off to be the subject of discussions about body type and appearance.
"My image seems to be so infantilized and I don't really know why. It belittles the music,"
she told SPIN magazine in 2012. And I'll tell you why. It's because some people are too terrified of meaningful, undefined music to come from a vagina (well, not literally). Regardless of her appearance, Grimes' music is beautiful, so lay off her "elf-like" appearance, lay off trying to figure out of she's ever done drugs, and lay off her Pussy Rings jewelry line.
Respect her as a musician and get with the times.
4. Tegan and Sara
Words by: Jordan Wyman
Where does one even begin when talking about the Quin Twins? For those that have hopped on the train in the Heartthrob era, you may have noticed that Tegan and Sara speak the truth, the whole truth, and nothing but the damn truth. But look a little further, and you'll find that these girls are doing more than just soothing the hearts of the heartbroken, but also empowering the minds of the oppressed.
Tegan and Sara have been long-time activists in countless areas of the social justice spectrum. From LGBTQ and women's rights to the scope of gender identity, these sisters have almost said it all. When there's a double standard, they'll call it out. When voices need to be heard, they'll make sure those voices are loud clear. For more than a decade now Tegan and Sara have been using their success to propel their interest and opinions on social issues to bring awareness and discussion to not only their fans but for anyone who wants to listen.
Speaking out against hate groups is just the norm for these ladies. Disgust of artist perpetuating messages of misogyny and homophobia on top of groups and propositions trying to oppress their very way of living is just fuel to their cause. The twins' general message is positivity and flipping the finger to someone who's trying to knock you down. Even Tegan has indefinitely postponed her marriage until that right is allowed for everyone else. The twins set an example for how certain issues need to be looked at and give insight to what they think the future would be in different cases.
In a time where people are ending their discussions at slut-shaming, still pretending that racism and homophobia are non-existent, and still defining people by their no-no parts, it is refreshing to have artists like Tegan and Sara Quin taking solid stands on complex issues that the world faces today. Not only do they set great examples for new and young listeners just getting in to their music, but also give those very listeners outlets to think for themselves and resources to help out the fight for whatever cause might interest them. An example like that is near impossible to come by when you flip on the news and all you see the casters talking about is how much skin that female celebrity's bikini was showing that day. The twins want you to know the discussion goes deep, and that you need to take part in it.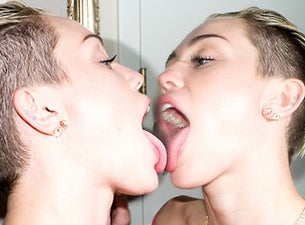 3. Miley Cyrus
Words by: Carolyn Vallejo
There have already been millions of words published about Cyrus and her transformation. We get it: she has to put her tongue back in her mouth, her VMA costume made her butt look like a raw chicken, she can't rap. But has anyone considered what it would be like to sell more than one million albums in the US alone? How many Instagram likes do YOU get for posting a selfie? Because the last one Miley posed had (as of this writing) 404,222 likes.
The success of Miley isn't due to her pushing the boundaries of sexuality or artistic performance. It's due to the fact that Miley does what she thinks will be cool regardless of how it would look coming from a woman. And society is (sort of) catching up. Those millions of words writing about Miley and her craziness aren't hell bent on talking about her gender. So here, we celebrate Miley as a woman who makes bank off your opinions.
2. Lights
Words by: Carolyn Vallejo
What better way to celebrate International Women's Day than to honor a new mother? With great pride ATP! applauds Lights and her new baby daughter, Rocket Wild Bokan.
We know feminism is about equality of genders, so call me sexist, but I'd like to point out a few things women can do that men can't. Like grow a child in your body while you record your next full-length.
Lights has never been one to do things gently. How her tiny frame can contain such massive vocals over her self-composed, self-produced, self-written electronica is beyond me. So when she got pregnant, she did what any talented new mother would: she used that baby-creation to her advantage.
Lights
Instagrammed
her pregnancy and showed us a recent bit of belly-bumping percussion, likely to show up on her next album. And pregnancy is known to affect the vocal chords, so we're amped to see how she utilized that sound effect. They won't admit it but I bet some boys are jealous.
Behind every badass musician – male, female, trans or what-have-you – there's often a kickass mother who taught their child what it means to be punk and walk through the world with confidence. It's the world into which Rocket, with her crib parked in the studio next to all of her mother's gear, getting a head start on recording techniques.
Yes, even when raising a child, a woman can do everything a man can do. But when it comes to Lights, raising a child means doing a helluva lot more than a man can do.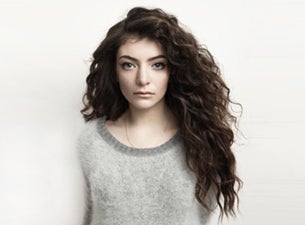 1. Lorde
Words by: Victoria Patneaude
Most 13-year-old girls find themselves looking forward to high school, riding out the end of middle school and just trying to get out of what the vast majority of us can consider as the worst three years of our lives. But not Ella Yelich O'Connor, or as you know her, Lorde. While her peers were dreaming of one day stumbling into fame, the
"Royals"
singer made it happen, already signing her first record deal with Universal and setting herself on a path set for certain stardom. Fast forward four years later, and not only does the young singer have a single that has sold over seven million copies worldwide, but also two Grammy awards and a Brit award for the same song. And, at the tender age of 17, the singer has found herself as the youngest musical act on Forbes' 30 Under 30 List.
Basically, Lorde became the girl that we all dreamed of being and never did become, which makes her someone to look up to whatever age you are. To add to that, she isn't one to shy away from the feminist moniker, and whether you find yourself on Team Selena or Team Lorde, it can't be denied that the "when you're ready, come and get it" mindset towards women is getting a little old. Luckily, it seems the New Zealand native will be around for a long time to keep bringing us fresh new takes on boring old pop tropes.
Posted by

Emma Garland
at 2:51 PM