Tegan and Sara Launch Pre-Orders for 'So Jealous X'
Tegan and Sara will release a very special 10th Anniversary edition of their breakthrough album
So Jealous,
entitled
So Jealous X,
on December 23rd on Warner Bros. Records and can be pre-ordered
here
.
S
o Jealous X
comes with a 110-page hardcover book that looks back at the album through photos and written recollections from Tegan and Sara, their band members and crew, and industry colleagues. It features essays, original journal entries from the time period, never-before-seen photos, a catalogue of merchandise, and tour posters and laminates in addition to the music. The three discs feature the original
So Jealous
album and a 22-track bonus audio CD that includes five new electronic remixes, three cover songs from artists Tegan and Sara love, plus five B-sides and nine demos from that time period. It also includes a DVD of a live concert and other tour documentaries that Tegan and Sara released in 2006 called
"It's Not Fun, Don't Do it!"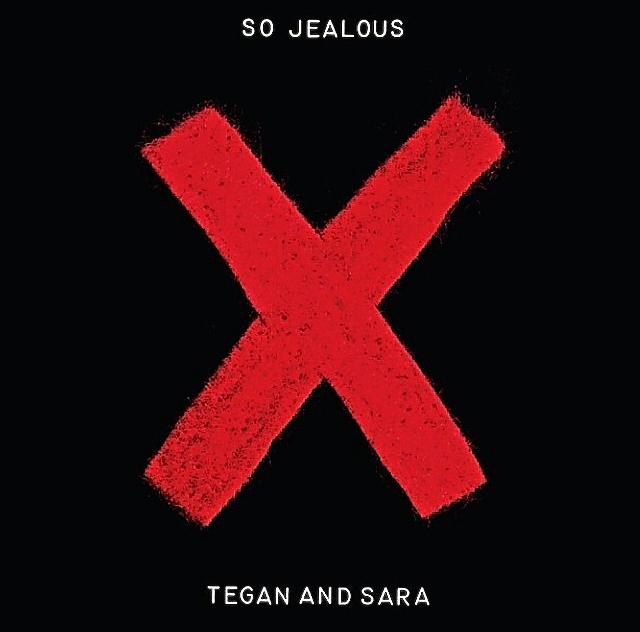 Bonus Audio Track Listing:
Remixes:
1. I Won't Be Left (FM Attack Remix)
2. Walking with a Ghost (Manila Killa Remix)
3. So Jealous (Royal Remix)
4. Fix You Up (Keljet Remix)
5. I Can't Take It (Matoma Remix)
Covers:
6. The White Stripes - Walking With A Ghost
7. Bianca Russelburg ft. Cynthia Nesbit - Walking With A Ghost
8. Cancer Bats - So Jealous
Demos:
9. I Bet It Stung
10. Where Does The Good Go
11. Downtown
12. Walking With A Ghost
13. So Jealous
14. Speak Slow
15. Wake Up Exhausted
16. We Didn't Do It
17. I Can't Take It (So Move)
B-side Demos:
18. Falling On Them
19. Love Type Thing
20. When I Get Up
21. Bombs
22. When I Get Sad